no time to waste
champions of SUSTAINABLE packaging
No time to waste
There is no time to waste when it comes to plastic pollution. Products used for an instant today will leave a legacy of waste for our children tomorrow. We founded Transcend Packaging to help break this cycle.
Our vision is to be the global leader in sustainable packaging.
We work with innovators, product developers and materials experts to manufacture tomorrow's technologically advanced sustainable packaging. For too long we have embraced the single-use-plastic culture and we are overdue for change. Join us and our brands in championing a new era in plastic free packaging.
For our planet and ourselves, there is no time to waste.
Leading brands are increasingly seeking alternatives for traditional carton printing due to increasing demand for shorter, flexible and more sustainable supply chains.
In one of the most significant technological advancements for the packaging industry, digital printing, a recent innovation that's looking to end minimum order quantity restrictions, has rock-bottom minimum run requirements, reducing order sizes and waste, as there's no need to hold stock.
U-bend Industrial Straw®
Our new u-bend industrial straw ® represents a significant design advancement as we have continued to grow our straw business into a position of UK category leadership, supplying most major quick service restaurant brands and recently announcing the bendable/U-bend straw for juice boxes with Ribena.
T-Eco
Transcend has developed our new 'T – Eco' home delivery and takeaway container to help advance the state of the art in takeaway packaging. We are working with like-minded companies to source sustainable materials that offer the performance of single-use plastic in an more eco-friendly format.
Transcend's goal is to create sustainable packaging products that offer a meaningful contribution toward reducing plastic waste as leading brands work to make minimise the ecological impact of their packaging at the end of its useful life. Through our commitment to innovation, disruption and new product development, Transcend is helping promote meaningful change in the packaging industry.

How you can make a difference
Across Transcend and our production process, we are committed to environmental stewardship. From design, materials and methods, we believe in a comprehensive approach to packaging that minimizes environmental impact across the supply chain.
This is how Transcend makes a difference, click below to learn how you can too:
More ways to make a difference
Suntory Beverage & Food Great Britain and Ireland trials recyclable paper straw on Ribena No Added Sugar cartons to reduce amount of plastic waste lost to landfill London, 21/09/2020 - Ribena has become the first major juice drinks brand in the UK to introduce a...
Sustainable packaging company creates CE-certified PPE face shield for NHS and other key workers The face shield is disposable and inexpensive, providing an extra layer of protection for workers looking to slow the spread of COVID-19 Over a million face shields –...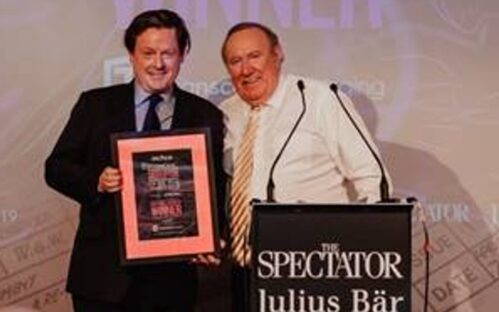 Transcend Packaging won both the 2019 Spectator Economic Disruptor Award for North West and Wales and the Runner-Up for Economic Disruptor of the Year, in acknowledgement of the company's game-changing impact on sustainable packaging.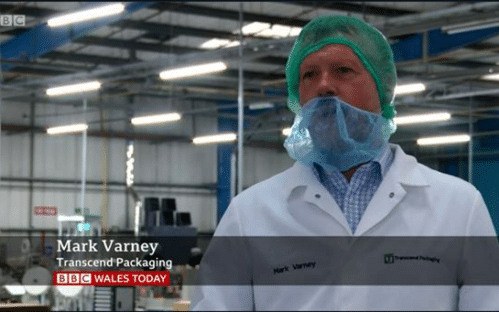 Transcend's Sales and Marketing Director Mark Varney was interviewed by BBC Wales Today regarding Transcend's response to the lockdown measures announced by the Welsh Government. Transcend Packaging has taken all necessary Covid mitigation measures to ensure that we...
Transcend Packaging is honoured to have been recognised by the UK government for our role in helping produce PPE throughout the Covid-19 pandemic and included in the GREATcampaign. The campaign celebrates some of the many businesses that have done extraordinary things over the last few months.
Today, Transcend Packaging, a sustainable packaging company, completed a combined equity and debt investment round of £10 million. The cornerstone of the equity round was based on an investment from London based IW Capital, a private equity firm focused on high...